Squirrels.
Love 'em or hate 'em, you have to admit they're marvelously clever and acrobatic creatures. Entire industries are built on deterring them from raiding our bird feeders, but squirrels?
They train for it.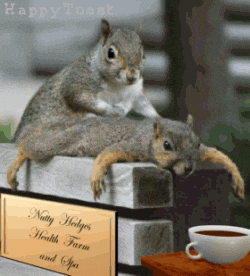 Personally, I enjoy their antics and figure anyone who works that hard deserves a few seeds and nuts.
So as promised, here are a few of my favorite shots over the years.
When we moved to our house in 2002 it was a wasteland of gardenless grass, so I stuck a quick pole in the ground with a feeder.
It didn't take long for a squirrel to find it.
Reaching it was a little harder.
But eventually he got there.
Although he had a hard time accessing the seed…
It didn't beat him.
And he happily ate hanging upside down.
Mind you, we have a large open backyard and the winds blow like downtown Chicago so a lot of the feeders actively swing.
Which is what this one was doing. Back and forth, back and forth, with a squirrel happily perched inside and enjoying the ride.
This one didn't mind sharing the feeder with an orange.
He just used it as a cushion.
Here's another upside down eater.
Maybe he was raiding seed…maybe he was doing handstands.
Tough call.
Either way, I'm in awe of the leg muscle it takes to hang like that.
This feeder posed a challenge at first.
And for a while all he could do was hug it.
But after a day or two?
Upside down munching.
Squirrels….
Is there anything they can't do?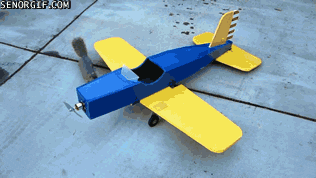 Apparently not.