In the parking lot of a restaurant I saw –
The best damn car seat covers…
Ever.
If these don't stop your mother in law from asking you for a ride?
Nothing will.
At Goodwill I saw –
Technically no, Richard…. no one said sale.
It's just thrifting.
But may I say…..eeewww.
Clearly there is no quality control in the thrift store business.
This was a sleeve of a blouse with hair covered velcro on the end.
Why did it have hair covered velcro on the end?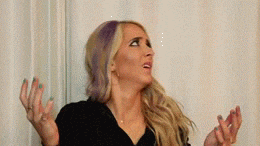 It's Goodwill. How the hell should I know?
And finally I saw…
A full grown pregnant doe terrified of a chipmunk.
He was sitting on the edge of the stone wall, chipping… as chipmunks are wont to do.
And she wouldn't come any closer.
I don't speak chipmunk, but maybe….
He'd had a bad day.