Do you believe in signs?
In prophesies…
In portends?
Because I think I got one the other day.
I was sitting in our living room, innocently reading…
When this appeared on the wall.
Game of Thrones fans are shuddering, but for the rest of you clueless readers?
It's the Bolton sigil, the flayed man.
Striking fear in the hearts of Thrones viewers until someone asked the question…
Sansa.
That's who.
But clearly this can't be a coincidence. What does it mean?
The Boltons are all dead, they're not flaying anyone. And it's the final season of GOT, so if I'm meant to flay someone….
I'd better hurry.
There are only 2 episodes left.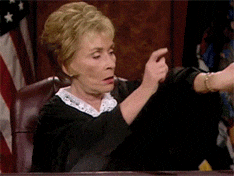 And btw, if you think I'm an over the top Throner?
Witness my girlfriend who's having a watch party every Sunday night. She sets out photos of the characters on her mantle, complete with burning candles.
Every time someone dies? She snuffs them out.
Now that's dedicated.