Debt…
Almost everyone is in it…
And almost everyone dreams of winning the lottery to get out of it.
(There's no logical reason for this photo. I just Googled debt meme and came up with it.
A squirrel… in  full armor.
You're welcome.)
So we worked hard, and became debt free.
We cut up all the credit cards, and paid them off. We paid off the cars, motorcycles and other assorted big boy toys.
Three months ago? We paid off our mortgage.
We're now totally debt free.
Yay us!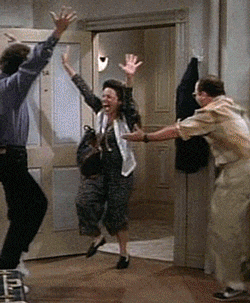 Except no. Life doesn't work that way.
For years we had nearly perfect credit scores.
(Perfect is 840, ours was 837.)
Until we started paying off debt, at which point they dropped like a stone.
Cut up and pay off your credit cards? Lose 34 points.
Which is wrong. So very, very wrong.
In every conceivable way.
The last time I checked?
It went down 44 points because we no longer have a mortgage.
What the f*ckity  f*ck  f*ck?
Everything we own is paid for, we have more liquid cash than we've ever had before, our pension and retirement plans are set and we can live comfortably without fear.
For this we're penalized?
It is.
It really, really is.