We peep.
Our friends peep.
Our family peeps.
Hell, in New England there's an entire industry devoted to people who peep.
In Maine, we have so many people peeping the road signs actually warn of the dangers.
But that's hard to do when the leaves are so damned pretty.
Driving this time of year is a joy.
Even on the highways.
Not that I always agree with the signs.
Well, I don't.
But the husband and I are taking a week off and going on a peeping vacation.
We're leaving tomorrow and heading for the Berkshires in northwestern Massachusetts. The husband spent part of his childhood in Northern Connecticut so we'll be visiting there, as well as crossing the state line into New York. We're equal opportunity peepers.
We'll be staying at one of our timeshare resorts…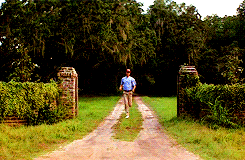 Halt!
Don't run screaming from the room at the word timeshare. It's not in Boca and I don't want to sell it to you. We bought in 2 years ago on a points based system and have been loving it. ever since. We can go anywhere we want, whenever we want, as often as we want and their Last Call program can't be beat. This particular resort condo goes for over $1,300 a week and we paid $274. You can't argue with that.
So we'll be having a quintessentially New England fall vacation. The Norman Rockwell kind, because Stockbridge was a favorite subject. You know the painting…
We'll be walking that street, visiting quaint villages, strolling museums and art galleries, touring historic homes, driving scenic mountain roads and yes, drinking our way through multiple states. It's a beautiful area, we were there 2 years ago for Christmas. But everything was, well… white.
Now it will be in full color.
I doubt I'll be posting while we're gone, unless the husband drags me into 197 antique stores in a row and I have to kill some time while he examines every last rusted piece of crap in the Berkshires.
Try not to miss me too much.
I'll have hundreds of photos to post when I come back.
P.S.  We're driving.
And you know what that means?
I can bring an entire bag of….
SHOES!