It wasn't all pretty little butterflies at Magic Wings.
There were also more than enough weirdos to keep a girl happy.
Like this guy.
And more specifically, this one…..
Oh, yes I did.
And he really lived up to his name. When he's walking up your arm? You can really feel the pricks.
On his legs, people.
His legs.
Moving on with the weird….
Butterflies that look like dead leaves?
Check.
A Columbian Tegu named Porkchop?
Check.
There was even a weird and wonderful butterfly nursery.
With a delightful Silence of the Lambs feel, no?
The flora was as unique as the fauna.
With some interesting exotic blooms.
These looked rather Seussian.
Truffula tree anyone?
But by far, one of the most beautiful creatures was this:
Emerging from his (her?) cocoon.
Is that fabulous, or is that fabulous?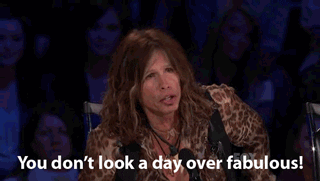 Amen Steven.
I honestly couldn't stop staring at it.
I mean… look at it!
But okay, it was 110 degrees in there… and the husband had been patiently melting into a puddle for the past few hours while I took the required 3,496 photographs, so we starting making our way to the door.
Totally enamored with this little jewel of a tourist attraction.