The Fairbanks museum has something for everyone.
Samurai helmets?
And swords?
Check.
And for those who are as fascinated as I am with the rich  history of Japan…
There were dinosaur fossils…
And mastodon obedience training manuals….
Somehow I doubt that turned out well.
There were more dead fine feathered friends..
And a display about sheep back in 1840…
Which begs for the old saying –
Vermont! Where men were men.
And the sheep were afraid.
Although from the look of the numbers, maybe the men should have been afraid.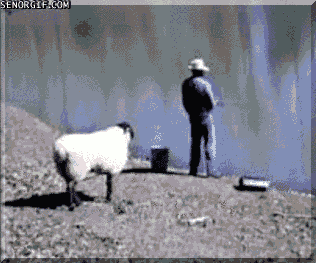 The rotating exhibit was a collection of photography from rural Vermont.
They were quite good, but I won't bore with you with photos of photos…
Except for this one.
That was my reaction too.
I was beginning to rethink my  "Isn't Vermont a quaint place to live?"  attitude. I mean, really? Who cuts off their wife's hands, nails them to the barn door and then photographs them?
Who?
Slightly mollified, although vowing never to look at a muskrat the same way… we moved on.
Inching ever closer to the famous bug art.
Yes, apparently it's quite famous in these parts.
And in case you just can't wait till tomorrow's post…
Here are a few beauties to keep you company.
(The bugs, not me.)
You're welcome.