I love it.
(But I live in Maine… I think it's mandatory for citizenship.)
When we lived down south I missed lobster. So when we came home on vacation? I had lobster omelettes for breakfast, lobster rolls for lunch, lobster quesadillas for bar appetizers and lobster chowders with baked stuffed lobster for dinner.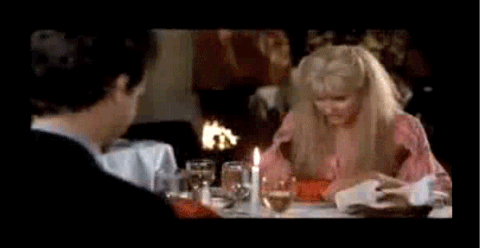 Picnic? Lobster salad.
Day at the beach? Lobster bake.
We're pretty lobster-centric in these parts.
Which made it hard for me when I came up allergic to the glorious crustacean about 7 years ago and could no longer eat it without becoming violently ill.
Yeah.
No more of this –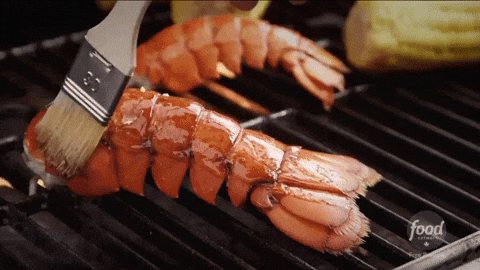 Or this –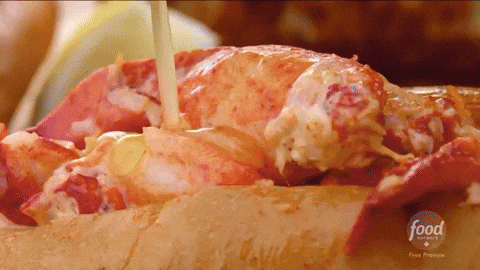 Which makes me want to do this –
I'm teased by lobster at every turn living here.
There are festivals devoted to lobster.
Lobster parades.
And lobster boat races.
My husband orders lobster for dinner and eats it in front of me.
We go to motorcycle rallies where they serve endless streams of lobster.
Every friend who visits from out of state wants to don silly bibs and eat lobster.
It kills me. Each and every time….
But now?
There's a restaurant we pass on our way up the coast that's really rubbing my nose in it.
And that's just….
Wrong.