I think the last time I did aerobics was 1988.
If I tried it today?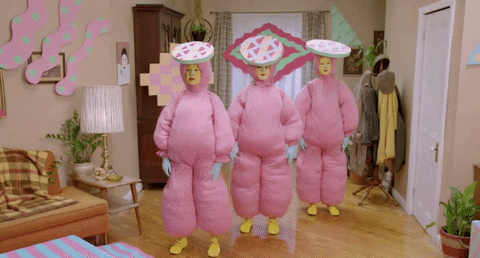 So imagine my surprise when one of the young woodchucks who's taken up residence started working out on our back deck.
Granted the work out started slowly….
And didn't seem to be too high impact.
But who am I to judge?
My regular workout routine goes like this:
Woodchuck aerobics are a little different.
There was a warm up stretch…
A few hip twists…
Some leg lifts….
And a bit of planking.
Then the pole work started.
It was a little clumsy at first.
But he got the hang of it pretty quickly.
Heck, a little music and he could have been my girl friend on the parking meter a while back.
Oh, alright.
The woodchuck wasn't really doing aerobics…
I just wanted to share more cute photos.
But then again, I'm not really the world's best cheerleader when it comes to exercise either.