---
Okay ladies, (Or men. I won't discriminate) have you ever been to Ulta beauty?
I hadn't until the other day and my only question is…. why the Hell did I wait so long?
I was like a kid in a candy store, happily skipping up and down the product laden aisles. It was lovely… and I came home with bags full of wondrous scents, war paint make up, lotions, soaps and spackle face creams.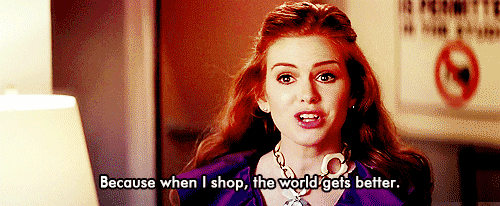 A little known fact, but true nonetheless.
The guys will never understand, but a woman's search for the perfect mascara can be life long.
We need it…. like air.
Am I right?
Of course I am.
Never underestimate the power of cosmetics.
So imagine my excitement when I found this –
Yes, you read it correctly.
Mascara that claims to be better than sex.
You know I had to try it.
The applicator is hourglass shaped…
For obscure Marilyn Monroe reasons.
And while my husband will be glad that I can honestly report it's not better than sex.
Believe me when I say…
It's pretty damned close!!