What's up with Band Aids, and why does the product want me to bleed to death?
Seriously, what did I ever do to them?
I cut myself the other day….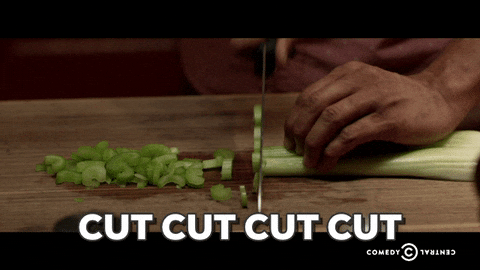 It looked something like that, except my finger was in the way and there was a lot more blood.
Okay, not that much. But enough so I had to run to the medicine cabinet to try and staunch the bleeding.
Have you ever tried to open a BandAid with one hand?
It's  harder than Richard Simmons at an all you can eat buffet  not easy.
And after multiple attempts, some very colorful language and a splatter pattern on the walls and floor certain to stump CSI….
I gave up and wrapped my finger in a paper towel, cursing the Band Aid brand and it's ridiculous packaging.
And as I was cleaning up the spilled blood? I swore I heard…. somewhere in a Highland Park, New Jersey cemetery…. Earle Dickson laughing.
(Earle Dickson invented the BandAid in 1920 for his wife who was always cutting herself in the kitchen. Clearly, he wanted her to bleed out as well.)
(Serious research there friends. I just don't phone these posts in…..)