Leaving Winslow, Arizona you see a lot of….
Until you see these…
And start looking for a restaurant here…
We'd heard there was a wonderful place to eat dinner at the Orchard.
Unfortunately…
We didn't bring our white water landing craft.
This is what happens in Oak Creek Canyon, Arizona when it rains.
And mind you, I'm not talking about torrential downpours. The rain we'd had the night before wouldn't have been enough to properly soak my garden back home in Maine.
But road after road, and driveway after driveway were impassable.
Except for snakes.
Apparently those suckers float right on by.
By the time we got back to Sedona it was dark, and we ended up here.
A well reviewed steakhouse.
It was pleasant…
And I was thirsty.
To hell with doctors orders, I'd been a good girl and was feeling fine.
Prickly pear pomegranite cosmo?
Come to momma!
The salads were lovely with fresh local greens, candied pecans, goat cheese and pears with a tangy citrus vinaigrette.
The yeast rolls with sea salt cultured butter? Light as air…
And yes, I ate 3.
But the steaks?
Ooh la la!
My filet mignon with truffle butter was everything you want a steak to be.
Of course for $52 it should be.
And my baked potato was huge.
Well, not quite.
But damn…
Now I totally want to go to the potato museum!
Canadian Potato Museum PEI
The Canadian Potato Museum is a living testament to the humble tuber and those who have tilled the soil in its evolution. 
We celebrate all things "potato".
Highlights include the world's largest exhibits of potato-related farm machinery, agricultural and Community artifacts and the world's largest potato sculpture.
The world's largest potato sculpture?
It doesn't get much better than that!
Who's with me?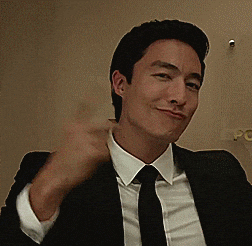 Great!
B.Y.O.P.
(Bring your own peeler)