But you look like weirdos this time of year.
Last fall, this buck was a 12 pointer.
Today?
He looks like a Princess Leia wannabe.
I mean come on…
The other deer are laughing at him.
And apparently, so is Chris Hemsworth.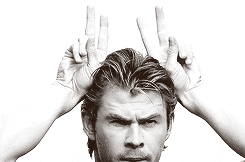 Sorry guy…
But it's true.
You do look kind of ridiculous.