If there's one thing I've learned about my husband during our long and happy marriage, it's that he doesn't like to rush things.
Projects that should take a day, take a week. Projects that should take a week, take a month. Projects that should take a month, well… you get the idea. He's been working on our big barn for what seems like forever and it's still not finished.
So our baby barn/shed needs to be torn down and rebuilt. Husband decided the frame of the building and the existing wood on the roof were sound, and is attempting to tear down the rotten parts and rebuild around them.
First off is the old shingles.
There's no real reason for this picture other than the fact I love to see a man sweeping.
It's porn for women.
But I digress…..
Shingles off the front side, tar paper off the lower half.
Section of roof off… so he can remove the section of wall below.
It was at this point he decided to level the building.
And that involved stomping all my flowers into the dirt, which made me….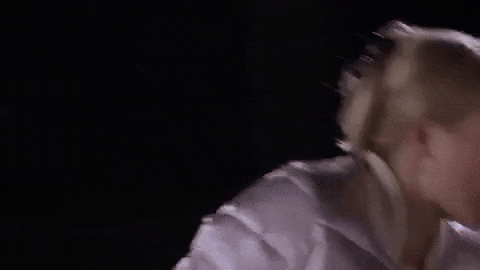 And run for a trowel.
Flowers dug up…
Potted and moved to the relative safety of the big barn porch.
Of course by the time I'd turned around, he'd stolen bricks and edgers from my garden beds to raise the building.
Which made me….
And run to gather them up before I was left borderless.
One new section of wall in place, old section of roof replaced.
If you're wondering how long this operation took?
An entire 4 day holiday weekend.
Yes, 4 friggin' days!
Reason being, my husband is the least organized man on earth and had none of the materials he needed when he started this project and kept having to run to the store… a half an hour away. He can also never find any of his tools and spends 20 minutes cursing and kicking things over looking for them until he gives up and asks me.
Of course he also had to get a haircut, have breakfast with the boys, hit a yard sale, drive an hour to complain to the man who painted his truck last year because it's already starting to chip, visit his brother, sharpen the lawn mower blades, stop at the pub for a beer and wash his car. Did he have to do all that while trying to rebuild the baby barn?
No. He did not.
But now you see why weekend projects take months.
Fast forward to Monday afternoon. We lay out and cut tar paper…
While a storm moves in.
Have you ever tried to lay tar paper on a roof in the wind and rain?
It's not fun. Yours truly was on the other ladder and had to put  her phone inside so there aren't any pictures of me soaking wet and wind blown…. laying across the paper as it was ripping off the roof in a deluge.
Good times.
At this rate, I think the project will be done by the time Elon Musk reaches Mars….
Or Richard Simmons stages a comeback.
Stay tuned.