As you know…. my husband has a habit of coming home from the dump with more than he went with.
But this week?
I think he even surprised himself.
We'd been working on the baby barn and the truck was full of rotted wood.
Our local recycling center won't take it because it was painted, which means a 40 minute trip to a solid waste disposal site. He came back with an empty truck….
And this:
Yeah.
A 2005 BMW.
Did we need another one? No.
And come on, you know owning two BMW's is twice as obnoxious as owning one.
Why did he buy another one?
Because it was clean…
Had low mileage for it's age…
And the little old lady that owned it treated it like a child.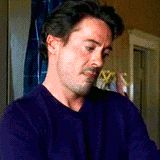 I really have to stop letting him go to the dump alone.
*Disclaimer – technically he didn't get this at the dump, just found it at a house along the way.  Hell, if he'd found it for free at the dump… I wouldn't be complaining.*