This is for all the people who scream about food pictures. An entire blog devoted to a meal.
Though I'm not a fan of oysters….
The York River Oyster Company in Gloucester Point, Virginia seemed like a great spot for dinner.
So we strolled around the marina checking out the boats before heading inside.
It was a little too cold for outdoor seating in December.
So we picked a table with a view.
With a pole right in the middle to ruin any pictures I might want to share.
Yay us.
I started with an Orange Crush which seems to be a very popular cocktail lately.
And then cringed at the thought of anyone wanting red wine in their Mule.
We started with an appetizer order of simply superb steamed shrimp.
They were perfectly cooked and seasoned and just melted in our mouths.
Cocktail number 2?
An Afternoon Delight.
And I dare you not to have that song stuck in your head all day.
Dinner for me was a crab cake and fried shrimp. The most I can say about them is they were decent. The crab cake could have had more crab and the shrimp were a bit overdone. Which was a shame because the flavor was there.
I don't know what the husband was thinking with this abomination.
A burger topped with bacon and pulled pork…. for those days when your arteries just feel too clear.
He picked it apart and ate everything separately which probably defeats the purpose, but said it was good.
Dessert was a nice tart Key Lime Pie. Don't give me those sugary sweet versions. When I order Key Lime? I want my lips to pucker.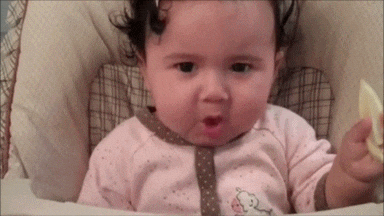 Yes, like that.
Night descended while we ate.
And while I'd give the restaurant a solid B minus ……
I have to admit they did have a clever slogan.