I'm beginning to wonder if my town has a problem.
A pig problem.
On the contrary, I love pigs….
But I'm starting to think they've all heard about the backyard buffet we lay out and are on their way.
You see, they've been escaping at an alarming rate.
Every time I check our local FB page –
Well, they'd be pretty hard to miss now wouldn't they?
And as much as I love seeing new wildlife at out house, technically these guys aren't wild…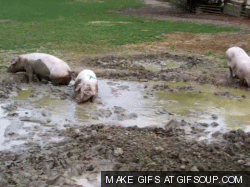 And usually make a mess of their lawns.
So unless they're housebroken and well groomed?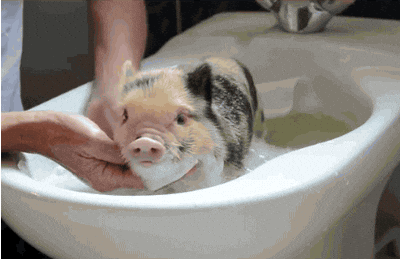 Kindly keep your piggies corralled.
I'd hate to explain that accident to my car insurance company.