And went in search of some after Christmas bargains.
Even when not feeling quite up to par, my reaction is :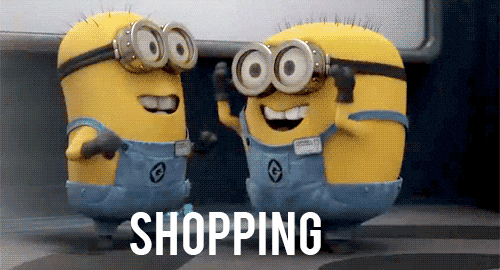 While the husband's is more :
We found a few things, but come on!  20% – 30% sales?
(That's not enough to get me out of my pajamas and make me comb my hair.)
But I did manage to pick up this little jewel for my desk –
Which…. for some reason, the husband did not find at all amusing.
We had lunch at a place I've been meaning to try for years.
But were disappointed to find the whole front section had been sold to another business and the restaurant was now relegated to a small space that used to be the bar.
Which would have been okay, had I been feeling well enough to drink.
Shocking, I know.
But it happens.
Thankfully, the food was good.
French Onion Soup…
And a marvelous baked stuffed haddock with scallops, shrimp and Newburg sauce, roasted fingerling potatoes and asparagus with lemon butter.
While signs at the bar teased me about alcohol…
I noticed some of the drinking patrons looked a little off.
And decided staying sober might be the wise choice after all…..