I often cruise our timeshare site looking for deals. Someplace we've never been, some lovely resort where we'd like to stay.
Then the other day I read an article that made me rethink my aversion to Airbnb.
Yes.
We could rent a potato.
No joke.
Apparently this particular spud toured the US for six years on the back of a truck, and no one knew what to do with it afterward.
While my first thought wouldn't have been,  'Hey, let's throw a queen size Serta in there and rent that baby out!'
Clearly I lack vision.
A giant (fake) potato has been turned into a home that you can rent on Airbnb.
The Big Idaho Potato Hotel is a 6-ton potato structure that was created to promote spuds across the US.
A small-home developer turned it into an incredibly stylish rental property.
It costs $200 a night.
It's a real hotel room, of sorts.
The potato sleeps two, with one queen bed, and there's a small bathroom, a kitchenette, a fireplace, and air-conditioning too. With millennial-pink accents and house plants aplenty, it's as Instagrammable inside as out.
Measuring 28 feet long, 12 feet wide, and 11.5 feet tall, the giant potato was created by the Idaho Potato Commission to promote the noble vegetable.
Granted the landscaping leaves a little to be desired.
And the views?
Well, it is Idaho.
 Which is probably why there are no windows.But still..  it's a giant tater!! 

We've all dreamed about living inside a potato, with hash browns for cushions, fries as shelves, and a giant bowl of fluffy mash to snuggle into at night.

So if spuds are your one true love, you're probably going to want to book a night in the Big Idaho Potato Hotel, which has been listed on Airbnb.

And there you have it…

The perfect vacation getaway.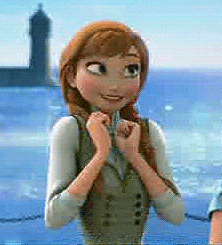 You're welcome.
And just in case you didn't think I could tie Game of Thrones into this post?
Never doubt me.