Next up? Permanent walls for the third side.
As opposed to the numerous sets of temporary walls we've installed, uninstalled and installed again.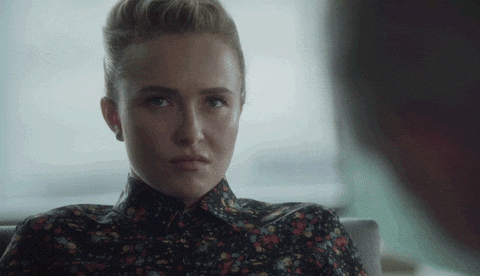 And it's finally starting to take enough shape for the husband to hang up a few tools.
Of course…. a chain, a pick ax and a shovel might not bode well for me and my oh so helpful ideas.
The floor is still 2 different levels of dirt thanks to the woodchucks and chipmunks….
But we haven't had time to deal with it between rain storms.
The husband has also discovered that when I'm busy taking pictures… he can use his head for a brace. It works quite well.
So, walls and roof section on…
The tape was applied.
If you've never used the Zip wall and roofing system? Let me tell you… this stuff is golden. I don't know what the hell they treat it with but once you tape up the seams it stays waterproof for a long time. I think they say 3 months open to the weather, but on our big barn we left it for over a year… through a Maine winter.. and it was fine.
You're only supposed to use the tape with the Zip pieces, but baby barn has so many gaps and holes we taped everything we could find in preparation for a big upcoming storm.
Did the husband get a little happy with the tar paper caps? Probably, but we get some hellacious wind blowing across the fields.
So, three and half sides are done and it's battened down for rain and wind.
Maybe it's just me, but I swear it's big brother is looking down in disgust.
Sadly, we may not have time or appropriate weather to finish it this year. I seriously wanted shingles on before the snow flies but my husband says the siding and trim have to go on first… something to do with flashing.
Although what that has to do with anything….
I'm sure I don't know.
So, fingers crossed we can at least remove that last rotted section soon.
It's a little too split personality for my taste.