Walking along a lovely path past a duck pond….
We found the covered bridge.
And kissed.
Continuing along the walkways…
We read the park's history.
And decided what to do first.
Remember when I said this series would have a lot of rocks?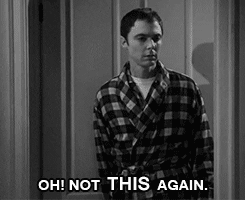 The rocks start now.
Matter of fact, this section was called the Rock Garden.
So clearly I'm not the only enthusiast.
I loved it.
It was like a moss covered fairy village with fabulously crafted wooden boardwalks.
Meticulously cut around the rocks.
I could have happily wandered there all day.
Rocks!
Some seriously big rocks.
Did I mention this was a rock garden….
And it was full of rocks?
I was loving it.
Though I admit getting a little tired from all the steps.
But the rocks….
They rocked.
As did the funky lichen, ferns and moss.
The steps?
My thighs said, not so much.
But we kept walking.
Through some seriously old rocks…
A veritable maze of old rocks.
Fern covered rocks!
And then we discovered the caves we'd come to see…
Were way up there.