Our 5th day had us meeting the ex wife of an old Marine Corps buddy. There's a long sordid story that goes along with this statement, but suffice it to say you never really know anyone. Honestly, you don't.
The man we'd been friends with for over 35 years? The one we thought was honest, trustworthy and stable? Is now on his third wife, estranged from his children, drowning in debt, filing bankruptcy for the second time (while working as an accountant for the Federal Government) and being sued by his own lawyer for fraud. Did I mention he lies like a rug and told wife #2 that wife #1 accused him of having an affair with me?
I mean come on.
I know I like to drink…. but I think I would have remembered that!!
Needless to say it was a verrrrry long lunch.
But I'd never been to Virginia Beach before so we took a little scenic drive before heading to the restaurant.
My first impression?
Busy and crowded.
With the typical big city high rise hotels lining the road near the ocean.
Complete with all that ticky tacky crap I hate, designed to suck your wallet dry.
In other words, it's similar to Atlantic City, Myrtle Beach and numerous other places we've visited along the Florida coast.
No thanks. You've seen one you've seen 'em all.
Even this gang of tropical fish escaping the surf and heading for the highway didn't make it more appealing.
We drove down a few side streets to check out the houses near the shore…
Which was nerve wracking in that behemoth of a vehicle the husband had rented.
Seriously, it took up the entire street.
We found a few pretty spots, but overall? Being jammed right up next to your neighbor is not where I want to live…. waterfront or not.
So, lunch.
Was at a place called Rockafeller's right on the water.
We got there early.
Okay, really early.
But at least we didn't have to wait for a table with a view.
I have to admit I got a kick out of the illustrated cocktail menu.
I'm guessing this is for when you've had too many and can no longer enunciate properly.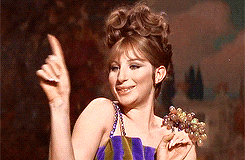 If you can smile and point?
You're not too drunk to serve.
This is the Mojito, which shouldn't have been yellow but was tasty all the same.
One drink in, we spotted some fishermen bringing in their catch.
It doesn't get much fresher than that.
Two drinks in, our friend arrived and we talked, and talked, and talked.
Or rather, she talked and we did a lot of listening.
And drinking.
Did I mention there were multiple pages of cocktail lists?
Maybe Virginia Beach isn't so bad after all.
3 hours in we figured we'd better eat.
Crab and shrimp hushpuppies sounded like a good way to start…
They were huge, not at all like hush puppies and absolutely horrible.
Flavorless wads of fried dough. If there was shrimp or crab? I never found it. The husband had an equally bad platter of steamed shrimp. Which is hard to screw up, but they did, so I went the safe route…
And ordered a chicken Caesar salad…. which turned out to be practically chickenless.
I imagine even the mosiac Santa dolphin out front would have tasted better. But it was a good time and nice to see our friend.
So we left Virginia Beach…
And headed back to Williamsburg…
Wondering who Willoughby was and why he was spitting.
First stop? A decent place for dinner.
And proof that you can't judge a book by it's cover.
Tucked in the back of a very ordinary looking strip mall was a wonderful little Italian place…. that I can't remember the name of to save my life.
But the garlic knots were to die for… light as air.
And my cheese tortellini alfredo with chicken, broccoli and sun dried tomatoes?
Ooh la la! So rich I had to take half back to the resort.
(I hope this quiets you food screamers. Two meals in one post. Now hush!)