After our long day at Historic Jamestown, it was time for some refreshment. Liquid and otherwise.
So we headed to Yorktown…
And their popular Riverwalk Landing.
I had planned to leisurely stroll around, check out the cute little shops…..
And walk the waterfront.
Until a stiff wind blew in and made it feel like -10 degrees.
New plan?
Drinks and dinner.
This place looked promising from the outside….
From the inside? Not so much.
And while the cocktail list was interesting…..
And the Mulberry Muddler quite tasty, it was basically a loud sports pub with a menu that didn't satisfy the husband's cravings.
So one extremely large soft pretzel later, we left…. and went next door.
And were very glad we did.
Ah, much better.
It was a lovely place, and practically deserted off season.
Cocktail?
Well, if you insist.
While I'm generally not a wine drinker, I do occasionally like Sangria…. and this one had apple brandy. Scrumptious.
We relaxed. We watched the sun set. We drank….
And yes, food picture screamers… we ate.
The menu was intriguing….
The food marvelous and artfully prepared.
Husband had the catch of the day…..
While I opted for the lamp chops.
Were they good?
I picked them up and gnawed the bones…. so in a word, yes.
Full, but never too full for dessert… we split this, which almost put me in a chocolate coma.
Day 7, done.
Only 8 more days to go!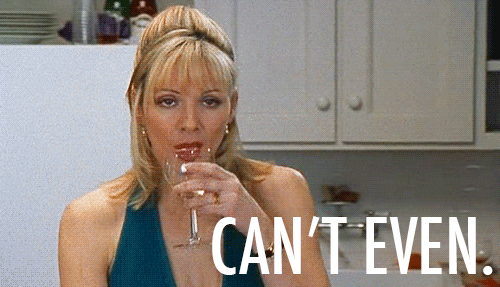 If that helps?
Sure, be my guest.