Memorial Day.
A time to remember and honor those who made the ultimate sacrifice.
The weekend dawned clear and bright, and while others were out on the lake or enjoying cookouts with friends…
We at Casa River were hard at work.
A winter that didn't want to let go and one of the wettest springs I can remember left us with an utter nightmare of a landscape. Parts of the lawn have been a swamp for a month and impossible to mow, so this had to happen.
That's the husband.
Weed wacking the lawn.
You know how they always say the grass is greener over the septic tank?
Believe it.
He was calf deep in a veritable field of thick heavy grass.
After the weed wacking came the mowing, and after the mowing…
The raking of the mini hay field.
People think we exaggerate when we say it takes the both of us, working all day, to do the weekly lawn maintenance.
We don't. And it does.
But the weather cooperated for 3 days with warm sun and cool breezes and we got a lot done.
I dragged the deck furniture out of the barn and finished the garden bed I had to redo….
Then hauled in another 30 bags of mulch for some others.
I weeded, and mulched and reset border stones for 10 beds.
All prepped and ready for flowers.
I spent the next day mowing and trimming and cutting back dead shrubs.
And the day after that?
I literally couldn't move.
Everything that could hurt, did.
Neck, shoulders, arms, thighs, knees and feet.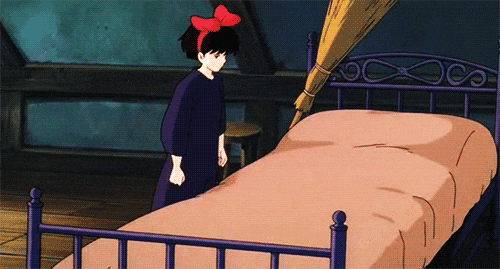 Nothing like a long winter of inactivity to show you who's boss.
I love our yard, but damn.
Sometimes it really kicks my ass.