Yes, it's the last full day of the Arizona vacation.
And to think it only took me 43 blog posts to get here.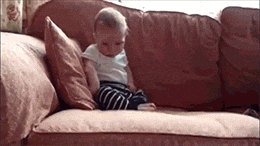 Hey, don't blame me. You're the ones reading them.
Our day started in an arts and crafts gallery.  Sedona is full of them and not one will allow you take pictures.
So here's a picture.
I saw the framed blessing below and wished I knew someone who was getting married. It would have made a great gift.
Next stop was the Sedona Heritage Museum.
An unassuming little place tucked away in the canyon…
Do ya see the red rocks in the background?
Huh?
Do ya?
The husband happily strolled around outside and examined rusty things.
There were lots of them.
Including one I could identify but he couldn't.
Name That Crap.
Go….!
The museum building itself began as a one room cabin and eventually morphed into an early settler's ranch. It was filled with antiques original to the house, memorabilia and history of a bygone age.
Naturally they wouldn't let you take pictures.
So here are some pictures.
Yes, that's part of an authentic chuck wagon from the old west. A piece of tin was folded down from the back and held up by a timber. This acted as the kitchen counter for the camp cook… because really, how much space do you need to make beans?
There were numerous out buildings to tour including this one that was filled with,
Well…
Rusty crap.
But then in the back I saw…
What?
Yes.
The world's only teal arches.
I know.
Teal arches.
Remember, you saw it here first.