After touring the Manor House of the Historic Powhatan Resort in Williamsburg, I knew our condo would be a bit of a letdown, but as timeshare units go…. it was quite decent.
We requested a top floor, since the husband despises people tap dancing above him at 2:00am.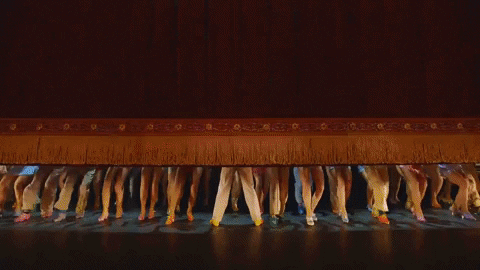 Our previous upstairs neighbors
It was a 2 bedroom, 2 bath unit…
And like many of the newly renovated suites we've had lately…. heavily yellow and beige-d.
But the king size bed was extremely comfortable….
There was a working fireplace…
A full kitchen with hardwood floors and granite countertops….
Large bathrooms…
A full size dining table….
And a place for evening cocktails.
The buildings were well spaced and far enough apart to limit noise, which is a plus for light sleepers like me.
Heck, this condo was almost 1,400 square feet…. which is about 300 more than our first home, so I wasn't complaining.
We unpacked, or rather I did. Husband just threw his suitcase on the bed and called it good. What is it with you men?
Then we decided to grab a quick bite at the on site coffee shop.
It was next to the Manor House, and attractive in it's own right.
With a large outdoor seating area….
And a view of the ever present geese.
Unfortunately…
It also had a big fat closed sign next to it's front door.
First the bad restaurant, then the shut up tight coffee shop. Clearly it wasn't our day for eating out.
So we ended our first day in Williamsburg at the grocery store, stocking up for the 2 weeks ahead and wondering why no one was taking advantage of the free chicken coffee.
Buy 2, get 3 free?
I don't drink the stuff… but geesh.
How bad can it be to still be filling the shelves? The packaging alone should be worth the price of two.