This is for the food (and drink) people.
An entire post devoted to our final meal in Virginia. (That's 2 in 3 days so no more complaining!)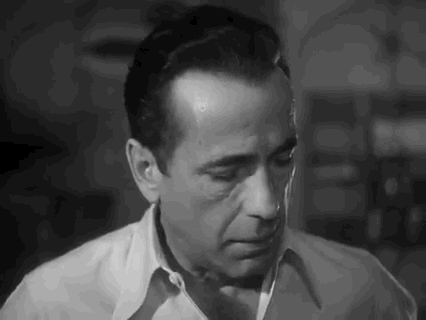 (On a side note, it was Bogart day last Sunday and the husband and I did nothing but eat, drink and watch the classics.
The Maltese Falcon. Key Largo. The Caine Mutiny. African Queen. And my all time favorite movie … Casablanca. I cry at the nightclub scene when they drown out the Germans by singing La Marseillaise… every damn time! Good stuff.)
But back to food.
After spending 8 hours in an antique store that day I was in dire need of a cocktail.
Or eight.
And when I saw a sign for Eddie Romanelli's?
I may have squealed.
I didn't think this was a chain, but there was one in Wilmington, North Carolina we used to make a pilgrimage to every other month when we lived down south. Their Crabmeat Cannelloni in Carolina Shrimp Sauce?
To die for.
We sat at a high top in the bar area because of it's… ya know.
Proximity to the cocktails.
Prickly pear margarita?
Come to mama….
Sadly the crabmeat wasn't on the menu, but the fresh baked bread with herbed olive oil was wonderful.
As was the Caesar salad.
And the sparkling Tuscan lemonade. Fresh, crisp and quite delightful.
Husband had a juicy charbroiled steak with garlic sauteed spinach…
While I indulged my inner Italian with some pasta…. drenched in garlic Parmesan cream and loaded with grilled chicken, mushrooms and peas.
Were there more cocktails?
Maybe….
And damn that waitress for not clearing them as fast as I could drink them.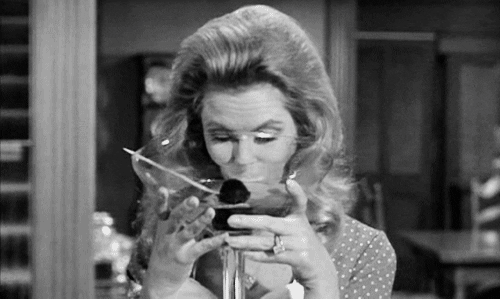 I'm going to blame the cocktail consumption for this last picture I took on the way back to the resort….
Because I have no idea what it is…
Or what it was supposed to be….
But trust me, it was fabulous.