At the top of Diana's Baths we found a cairn garden.
Cairns…
Everywhere you looked.
Small cairns, big cairns.
Precariously balanced cairns…
Even one slightly Zen cairn…
Although technically not, as it's singular.
But I liked it all the same.
Cairn:
A cairn is a man-made pile (or stack) of stones. The word cairn comes from the Scottish Gaelic: càrn[ˈkʰaːrˠn̪ˠ] (plural càirn[ˈkʰaːrˠɲ]).[1]
Cairns have been and are used for a broad variety of purposes, from prehistoric times to the present.
In modern times, cairns are often erected as landmarks, a use they have had since ancient times. However, since prehistory, they have also been built and used as burial monuments; for defense and hunting; for ceremonial purposes, sometimes relating to astronomy; to locate buried items, such as caches of food or objects; and to mark trails, among other purposes.
Of course you know as soon as the husband saw all these constructs…
He was going to have to build one of his own.
And it was going to have to be made with boulders.
Oh… the effort and planning that went into this.
Meticulously searching the shore for the perfect shaped rocks.
The rearranging… the balancing.
Men.
Don't let them tell you size doesn't matter.
His cairn.
His very large cairn.
He particularly liked the way the bottom stone looked from this angle.
For his sake, I'm hoping the first high wind doesn't knock it over.
FYI…. there are no cairn memes that don't involve cute little dogs.
And when I searched Giphy for  "stone cairn" ?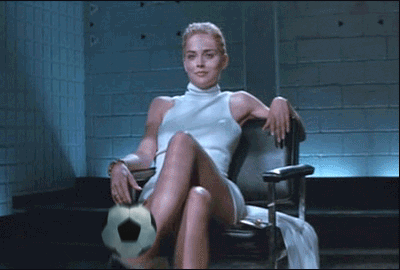 Epic fail.