Yes, with the wonders of modern technology… it's like I never left. But trust me, I did.
And now?
The Vermont vacation.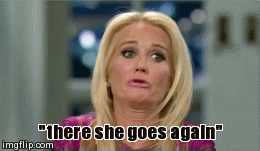 Don't despair… I only took 633 pictures this trip.
So really, time will fly right by.
Let's begin –
We left Maine in the rain, and by the time we got to New Hampshire….
It was a slightly different story.
And by the time we reached the Mount Washington valley?
Not the greatest traveling weather.
Which these cars can attest to. The one on the left had his entire rear quarter panel and tire ripped off by the one on the right –
Slippery? A wee bit.
Winter wonderland continued into Vermont….
Where horses come in rainbow colors.
And that slutty farmer's daughter was still raising her skirts to the passing cars.
St. Johnsbury had sunshine and green grass.
But by the time we made it to our resort in the western part of the state, Smuggler's Notch…
It was grey and slightly snow covered.
I'd requested a quiet, secluded spot and got it. Halfway up the mountain.
This was our building, empty and all alone… just the way we like it.
We had a 2 bedroom condo, with a nice fireplace and some awful wallpaper.
A fully stocked kitchen with granite countertops…
And a comfy king sized bed in the master suite.
I liked the corner unit, and it had a deck…
With a mountain view….
There was also a complimentary box of maple cookies on the table.
Free cookies (almost) made up for that awful wallpaper.
That being said, the master bath….
Had more hideous wallpaper, and a whirlpool tub built for two that made me choke.
Oh, yeah… that's a remote.
And a television over the hopper.
*Gulp*
Just what every woman dreams of on vacation….
The husband, never wanting to leave the suite, naked, covered in bubbles and watching endless old John Wayne movies in the bathroom.
So being the thoughtful spouse that I am, I suggested he take the second bathroom all for himself. No sharing space with all my products, no burning himself on my curling iron, no wet towels on the floor.
Wives.
We're crafty bitches.