The hunt for a new refrigerator continues, and just as I had finished extensive research and narrowed the field down to this one…
The husband decided he wanted to go shopping and check them out for himself.
Granted, it's a large purchase and I wanted him to like what I chose.
But ya know what?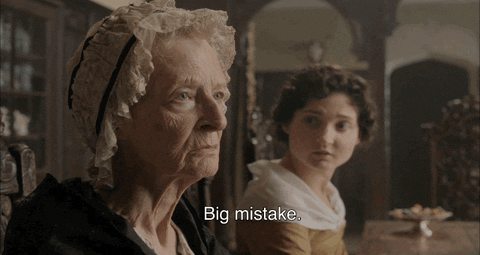 I took him to the store and showed him my choice, which he walked right by and made a bee line for:
No.
And again? No.
Aside from the jaw dropping price tag? There's no way I'm going to buy a refrigerator that tells me I'm out of cucumbers or what to cook for dinner.
Christ, do we really need "smart" appliances?
The day I'm too old and doddering to realize I'm out of cucumbers? I'll stop cooking altogether.
In case you're unfamiliar, there's basically a computer on the door. You can make grocery lists, find recipes with the ingredients it knows are in there, and it will even link with your phone so you can check your expiration dates from remote locations.
Among other useful things….
Geesh.
All I want is cold food and ice.
Great. Scratch the ice.
So we shopped, and shopped, and shopped.
And the husband said that one's shelves were too small, that one's lights were too bright, that one's drawers were too deep…. etc etc etc.
To which, after grueling 5 hours I said..
"Come on Goldilocks!"
So he picked one.
And though it's almost exactly the same as the one I'd picked a week earlier?
This one is $700 more. So, men?
I don't want to hear you say your wives are spending all the money.
My husband can out shop the best of 'em.