When I think of lawn ornaments?
Mr. Potato Head is not the first thing that comes to mind.
And while I love a good spud with my steak as much as the next person…
I can't say I'd want this bigger than life fellow greeting me at my door every night.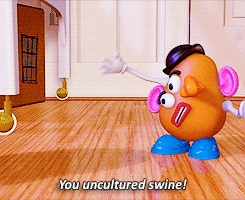 Maybe so.
But I'm old enough to remember this creepy vintage playground Potato Head. And stand by my statement.
No thank you!