Last on our list of resorts that day was an old and well known establishment.
New England is full of quirky places like this.
With a nice big porch…
And a nice big view…
It was a pleasant spot to end the day.
Charming…
Cozy…
And full of antiques….
It was instantly welcoming.
I can't say it any better than that.
The bar.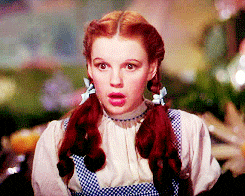 Oh, stuff it Dorothy.
You know us better by now.
But amusing sign aside…
The mushroom risotto cake appetizer left a lot to be desired, as did the cranberry gin fizz.
A definite meh.
We only stayed for one round and then headed into the gift shop… where I saw a wine tag that made me laugh.
As well as…
Are you ready for this?
A bucket of ducks!
Christ on a cracker….enough with the rubber ducks.
This was getting creepy.
Bidding farewell to the hotel, and the ducks….
It took all I could do to convince the husband he could not go rummage in the establishment's old slate roofed barn.
The mere thought of not being able to gather up all the unloved tools and rusted treasures that must be stored in there? Practically ruined his night…