Beer.
We love it, and seek it out on a regular basis.
So when we find a new craft brewery?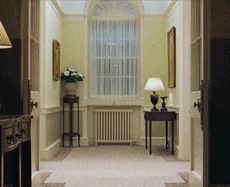 Apparently Brickyard Hollow has been open for almost a year and how we never noticed it is a mystery.
Perhaps because the building used to be a 7-11?
Whatever the reason, I'm glad we know now.
There's a rustic modern decor… which includes those horribly uncomfortable metal chairs that are popping up everywhere.
For the rounded hipped among us? This is not good.
Uncomfortable outdoor seating as well.
But the appropriate vintage photographs provide a relaxing atmosphere…
And then there's the beer.
Bring on the flights!
We tried the Belgian, the Trestle, the Blueberry and the Amber and they were all lovely. After ordering some full size glasses,  I discovered the cocktail menu.
Which had a boozy Lime Rickey.
Of course Yarmouth is a town famous for it's annual Clam Festival. And when you're at the Clam Festival? You have to meet the Clam…
And have a freshly squeezed non alcoholic Lime Rickey… they're delicious.
But a boozy version?
It's simple, crisp, refreshing…. and filled with gin.
What more could you want?
Happy as the proverbial clam, I moved on to the food.
Rich creamy clam chowder with just the right amount of everything.
Husband went for Blueberry Moonshine wings while I chose a Black and Blue burger and country fries.
While the burger was too thin for my taste, and slightly overcooked…. it did have a fabulous charbroiled flavor and potent Gorgonzola. The fries were dusted with some kind of slightly spicy rub which I could easily have munched on all day.
So…
Brickyard Hollow rates a solid B.
I look forward to going back and trying Key Lime Scallops, a Cuban and a Crab Cake burger.
And of course… more beer.