Trees and rocks… rocks and trees ahead.
You've been warned.
Oh, come on.
Early morning day 4, we woke with the sun and headed out for a hike to Step Falls.
I wish I could convey the sense of peace that envelops me when I walk into a forest. The fresh air of natural places, the gentle breeze swaying the leaves. The sweet songs of the birds, the whisper of the trees. It's pure magic.
I don't know who's responsible for finding these wild and beautiful places and opening them to the public… but I'll be forever grateful.
Step Falls in Bethel, Maine. In October when we visited… gently cascading streams. In spring during snow melt season? Torrents of angry water rushing down the mountain not caring what lies in it's path.
Many of the places we visit are free to the public, but are maintained by local volunteers who ask that you donate to help with costs. Most people never do, so we make a point of it each and every time.
And with this Cycloptic donation box…. how could you not?
The paths were wide and friendly…
Although I couldn't help but feel I was being watched.
Into the woods…
Up the hill, where we first heard the falls.
Up some stone steps.
Up some fortuitously placed tree roots.
We see a bit more water.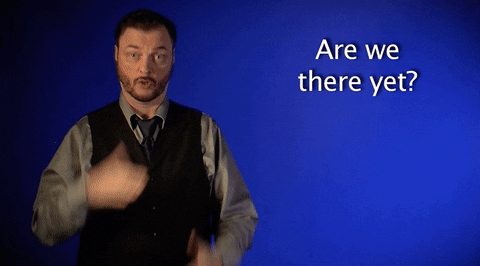 No.
Not even close…
Ever onward…
And upward…
Past some weird trees growing right around the rocks.
More of the falls.
And a not very comfortable but necessary granite bench to stop and let the husband take a breath.