We tried Kume last week.
A Japanese restaurant with an interesting…. although slightly disturbing, statue out front.
A giant (think full sized pick up truck) red sumo wrestler.
Okaaay….
Inside, the decor was modern and lit with neon colors.
As were the cocktails.
Blue Hawaiian Martini? I have no earthly idea what was in it… but highly recommend two. Or three.
There was a Hibachi Room, as well as a sushi bar.
And I had to laugh at the healthy purple rice announcement.
It's coming…
We just don't know when.
(Sorry, I had to.)
And yes, I'm that annoying person in your party who has to point out all the grammatical errors on the menu.
Slamon ?
Not once, but twice.
And I think tarta meant the tuna was raw, not slutty….
But I could be wrong.
Google's Slutty Fish Halloween costume proves it.
Our appetizer plate of tempura treats was tasty.
Though I'm not sure how or why their shrimp looked like Italy.
Every meal came with miso soup and salad.
Not being a seaweed and bean curd fan, I passed on the soup…. with basically tasted like hot salt water anyway.
But can someone please explain to me why they're serving salad at a Japanese restaurant? It was awful. Hard as a rock iceberg lettuce with a hulled out chunk of unripened tomato. Blech!
Nothing remotely Asian about that.
The chicken Yaki Soba entree was good, and plentiful enough for me to eat as lunch the next day.
The grilled seafood plate was also quite nice with lobster, scallops, shrimp and assorted veggies.
Too full for the fried tofu ice cream…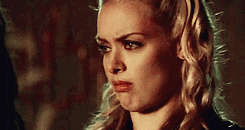 We exited.
And ran smack into this –
A pick up truck sized red Sumo wrestler's *ss.
Good times.