As we were leaving the resort for the 12 hour plus drive home, I found this behind a door.
Clearly the previous tenants vacationed in the coat closet and didn't want to be disturbed.
And yes, you read that correctly. This will be my last blog about the Williamsburg, Virginia vacation.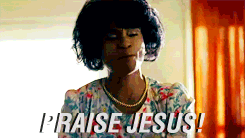 To think it only took me 60 posts to get here!
So…. it was a grey overcast morning the day we left.
And I have absolutely no idea what this was.
But here's the Washington Monument….
And the entrance to a tunnel.
Was my husband obeying the speed limit?
No.
He never does, but when you're riding in a rental Brontosaurus and the lanes get smaller due to construction? My blood pressure ruses when he approaches 100 mph.
I also look out the side window a lot.
Although it's hard to focus properly at that speed.
Playing with my phone helps…
As does laughing at some slightly painful road names.
Here's the Delaware Memorial Bridge.
And the toll ticket that cut off our George Washington Bridge exit price on the bottom.
For those of you who have never seen the New York City skyline on an overcast day from the New Jersey Turnpike at 90 mph?
Here you go.
Next up was the George Washington Bridge, where I usually close my eyes and pray to the God of Tequila that I'll live to see another margarita.
Ironically… as soon as I started filming, the husband slowed down. Which is a good thing since the roads were potholed and in horrible shape.
Traffic was a nightmare.
But it always is.
And every time we pass these massive apartment complexes….
I realize how blessed we are to live in the country.
Was this water blowing off the top of that truck?
No. It was smoke, because something was probably on fire. When we crept up next to it and signaled the driver there was a problem?
He flipped us off.
Ya gotta love New Yorkers.
The rest of the trip was long, traffic laden and uneventful.
We were even too pooped to make our normal pit stop at the tax free New Hampshire liquor store.
Technically I took a few more…. but still.
Why is sitting in car doing absolutely nothing for 13 hours so damn tiring?