I ran across a catalog for continuing education the other day, and because I used to have a totally ridiculous blog series about this, I had to look.
The series started here back in August of '18 with a class on Spoonbending.
Shows what you know Junior. There's a whole class devoted to that spoon.
Yes. An actual college class, I'm not lying.
(Or drinking… go figure.)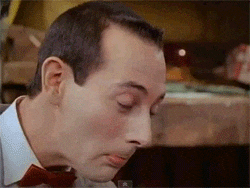 So when I saw this current class being offered, it simply begged to be blogged about.
Spoon Carving Level 2
Up your spoon carving skills and build on what was learned
in your previous spoon-carving class. This time around you'll
carve a deeper serving spoon, as well as practice additional
refining and finishing. Prerequisites: Previous woodworking
experience or Spoon Carving, Beginner. Material fee of $15
included in the price of the course.
Wednesday, beginning Oct. 16, from 6 to 9 p.m. for 3 weeks
Cost: $75
Clearly our college is still obsessed with spoons.
Well, that may be a different class entirely.
"Up your spoon carving skills?"
Who said I had any to begin with.
"Carve a deeper serving spoon?"
Hell, that's totally worth $75.
And I'm sorry…
But you know there can only be one possible instructor for this class –